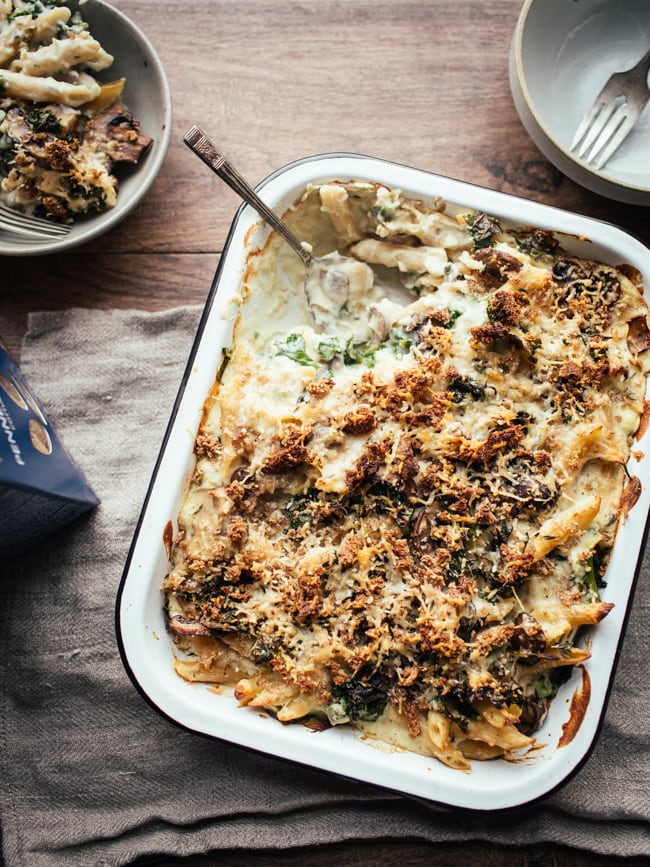 This post was created in partnership with Barilla Pasta
Creamy caulifower sauce coating wholemeal pasta, packed full of garlick, mushrooms & thyme, too! This is a perfect pasta bake for those cold, winter days. If you are as much of a pasta bake fan as I am, you'll love this post.
Every year I start to feel a bit blue once winter arrives. All that luscious summer produce is gone and with it, the sunlight has withered away. I'm stuck wondering why the heck we still have to put the clocks back and hour in the winter? It just means the meagre afternoon sunlight becomes even more fleeting. I miss fresh tomatoes, peaches and big bunches of fresh basil 🙁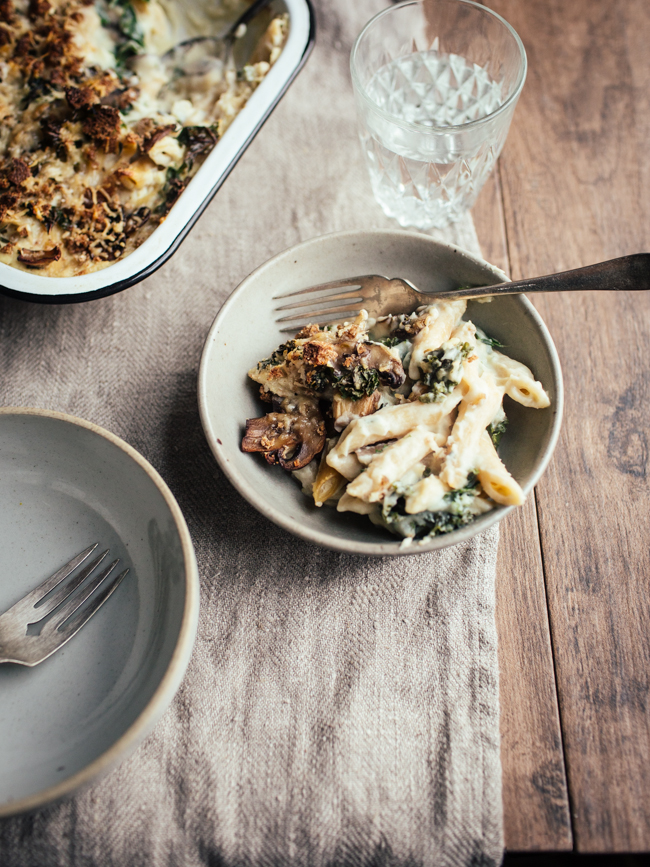 The upside is the comfort food that always seems appropriate to cosy up with. Miso soup, pie and big bowls of porridge are all top favourites. Anything baked ticks two boxes because a) it's probably going to involve hot carbs and b) If I close the kitchen door whilst I'm cooking, the whole room gets warmed up and I don't need to wear a jumper for once!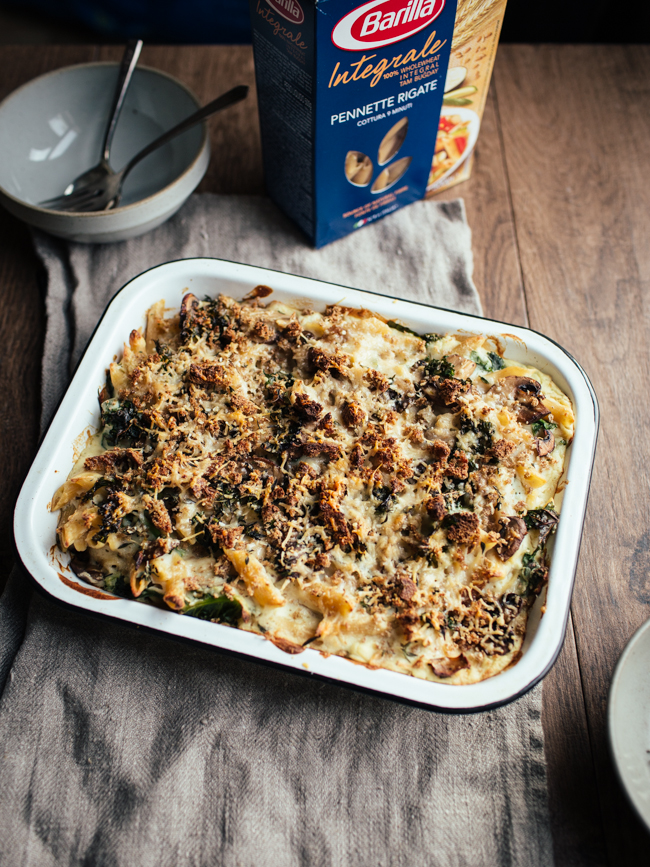 It won't come as a surprise that pasta bake is a definite winter winner for me. You can pack in loads of veggies so you feel relatively healthy – I even snuck cauliflower purée into the sauce because I'm all about that vegetable/fibre life plus it makes it even creamier! I used Barilla's wholemeal penne pasta and I have to say, it's my favourite wholemeal pasta I've ever tried as it still has a perfect texture (despite the bran) and a light, nutty flavour. As eating dairy-heavy foods can give me stomach cramps, I prefer this cheese-light sauce to something like classic mac and cheese. There's just a sprinkling of parmesan on top which packs in the umami tang without needing half a block of Cheddar. Garlicky mushrooms and hella fresh thyme bring the flavour in and a scattering of breadcrumbs on top give it that irresistible crispy topping. It's a perfect dish to shared with friends on a weeknight or Sunday evening when you're in need of some proper, hearty food.
Other vegan pasta recipes: