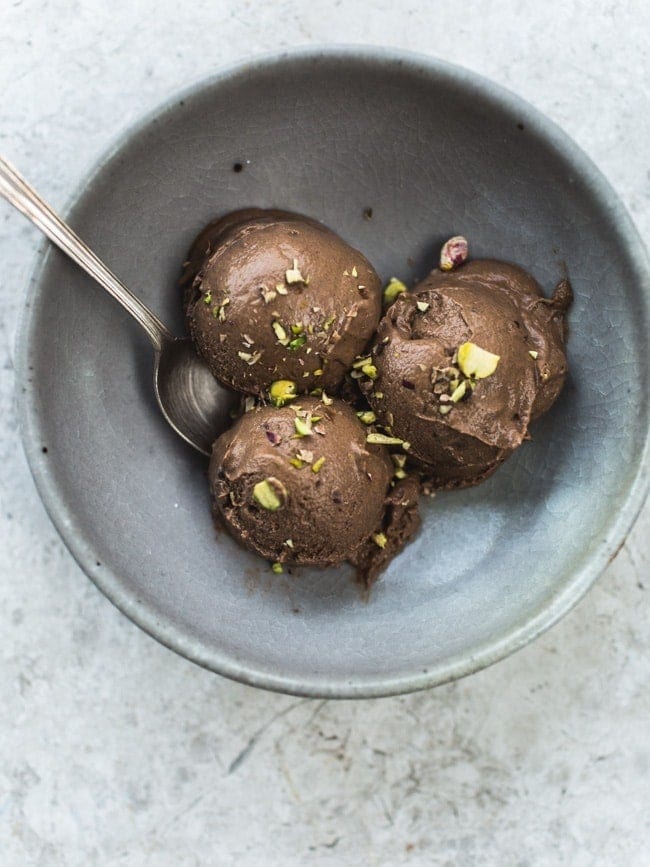 I am alive! I have survived my first two weeks at uni and am getting into the whole meal planning spreadsheet lifestyle B) #beingorganisediscool. I mean yes, half my room is a devoted pantry and I have a window display of succulents, a butternut squash, ginger, tomatoes and onions, so of course I'm happy. I've also been cooking completely meat-free so far and I am looooving it!! My Food Science & Nutrition lectures have only just started but so far so good – I'm sure I'll be writing more about what I'm learning as time goes on. But for now, onto the next no-added-sugar recipe!


One of the most interesting ways I found for sweetening things up without sugar was using sweet potato. Usually when making desserts, I'd reach for an overripe banana as a natural sweetness booster. It works brilliantly and can help with the textural problems (namely, dryness) that come about from removing sugar from baked goods too. However, bananas have a damn strong flavour and everything ends up tasting pretty much the same.


One day I was thinking about how sometimes people use pumpkin purée as they would mashed bananas in quickbreads – again the pumpkin provides moisture but, unless you're using something like butternut squash puree, it's not sweet at all. I remembered having a sweet potato & pecan bread at El Rey in New York (it was goooood.) so that led me to thinking about using sweet potato puree in desserts instead of pumpkin or banana.


Many recipes use overripe bananas to sweeten smoothies/'mylkshakes' and provide a thick creamy texture, so I wondered if this would apply to the sweet potato purée due to the similarity in results from baking. They're both high in sugar with a similar texture once blended, plus sweet potato purée is very creamy on its own. So I set out to make a sweet potato sweetened milkshake. I didn't add very much water to the blender at first because I was using soaked cashews and I wasn't sure how much liquid I'd need to add. I'm glad I didn't because once I stopped blending and took a spoonful to taste, it immediately reminded me of chocolate pudding.
Now, I'm someone who isn't much of a pudding-fan, I'm always longing to pour it into an ice cream maker and churn it into a scoop of gelato. SO I did just that, and what came out was a D.R.E.A.M.


It's thick, creamy and rich thanks to the sweet potato and some soaked cashews. The sweetness comes from the sweet potato too, but I also added some dates and liquid stevia to balance out the bitterness of the cacao powder. If you don't have an ice cream maker, I'm afraid freezing this straight up doesn't work 🙁 HOWEVER, scoop it into some little ramekins and chill the mixture for a few hours, and you have a deluxe chocolate pudding!!! Otherwise you can freeze it in popsicle moulds to make fudgesicles <3
Notes:
– to make sweet potato purée: Prick a large sweet potato all over with a fork. Wrap in foil and bake in a 200 C (400 F) oven for 45-60 minutes until tender all the way through. Leave to cool then scoop out the flesh, discarding the skin. Blend the flesh until completely smooth.
– In this recipe I've used raw cacao powder as I think it has a much more chocolatey flavour. If you can't get any, normal cocoa powder will be fine but you may need to add more.
– If you don't have a high speed blender (such as a Boss or Vitamix), you'll need to soak the cashews and dates in advance: Cover them with cold water and leave overnight then drain and use as usual in the recipe.
Ingredients
1/2

cup

(75 g) cashews

6

medjool dates

, , pitted

1

cup

(250 ml) cold water

pinch

of salt

1

tbsp

vanilla extract

3

tbsp

cacao powder

1

cup

(250 ml) sweet potato purée (see notes)

optional: liquid stevia

, , to taste (see notes)
For the decoration (optional):
1

tbsp

coconut oil

, , melted

2

tbsp

cacao powder

2

tbsp

chopped pistachios
Instructions
Cover the cashews and dates with boiling water for 15 minutes. Drain, discarding the water, and transfer to a high-powered blender (see notes). Blend with around half of the cold water until completely smooth and creamy. Add in the rest of the water, the salt, vanilla, cacao and sweet potato purée and blend again until smooth.

Churn the mixture in an ice cream maker until thickened and scoopable (this took about 40 minutes for my ice cream maker). Transfer to a loaf pan and smooth out then freeze for at least 4 hours until solid.

If you want to decorate it: stir together the coconut oil and cacao powder. Drizzle it over the frozen ice cream and quickly scatter on the pistachios then return it to the freezer.

When ready to serve, let it sit at room temperature for 5-10 minutes to soften before scooping