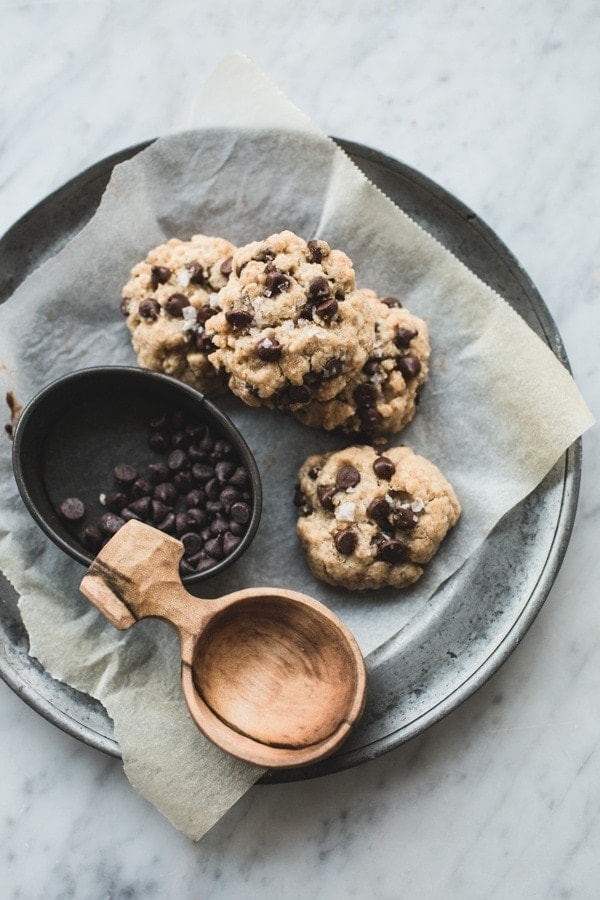 If you've ever been on Pinterest before, you'll probably have seen a few photos pinned from the likes of the dreamy shops of Food52 Provisions, Herriott Grace, Ariel Alasko and Sweet Gum Co. – gorgeously styled images of beautiful hand carved spoons, rolling pins, cheeseboards and bowls. I have definitely spent a lot of time lusting over all that tableware and the fact that it's all hand made just makes it extra special. The problem is that they're all based in the US and either don't ship to the UK or else the cost of the shipping overseas is like £20 (*sad trombone*).
About a year ago my brother found a shop in Hackney called 'Barn the Spoon', owned by Barnaby Carder who sits inside the tiny, glass-front shop all day, surrounded by feathery shavings of wood, carving spoons. Intrigued, I visited the shop a couple of times (and if you're ever in East London, I definitely recommend it as a place to drop by!) to check it out for myself and buy some presents. A few months later I went to his studio in Stepney Farm and we chatted about him making a custom spoon for me (dream. come. true.).
As a baker I'm used to having normal wooden spoons for mixing batters but that's a bit boring, isn't it!? A wooden tablespoon measure is anything but. This adorable little 15ml scoop, carved out of English sycamore, is what we settled on (I have some pics of the process of making it below).
I thought it'd be a cool idea to challenge myself to make a 'tablespoon recipe' – using only the scoop as my measure! I ended up creating this small-batch recipe for vegan chocolate chip cookies. It only makes 4 small cookies so it's perfect for when a craving hits and you don't want to be standing in the kitchen scooping cookie dough all evening (plus, because there's no egg in the dough you can go to TOWN on eating it raw).
Now, treat yourself to some chocolate chip cookies!!! They're slightly chewy with a crunchy edge and have a hit of coconut flavour from the coconut oil. If you're not a coconut fan just sub some plain vegetable oil instead and of course you can switch some of the flour out for cocoa powder for double choccy bites!
Notes:
– Don't like the taste of coconut? Use plain vegetable oil instead of the coconut oil!
– Use vegan chocolate chips, if needed (such as the Enjoy Life brand).
– For double chocolate cookies: reduce flour to 2 1/2 tbsp and add 1/2 tbsp cocoa powder.
Ingredients
1

tbsp

coconut oil

, , softened

2

tbsp

raw sugar

4

tbsp

all purpose flour

pinch

of baking powder

~3/4 tbsp water

splash of vanilla extract

2

tbsp

mini dark chocolate chips or chopped chocolate

flaky salt
Instructions
Preheat the oven to 350 F (180 C)

Cream the coconut oil and sugar together. Add the flour and baking powder and rub into the oil mixture with your fingertips until crumbly. Pour in the water and vanilla, knead together into a dough then knead in the chocolate chips.

Divide into 4 balls (roughly 1 tbsp of dough each) and flatten onto a parchment lined cookie tray, sprinkle with flaky salt. Bake for 8-10 minutes until they are starting to turn golden.