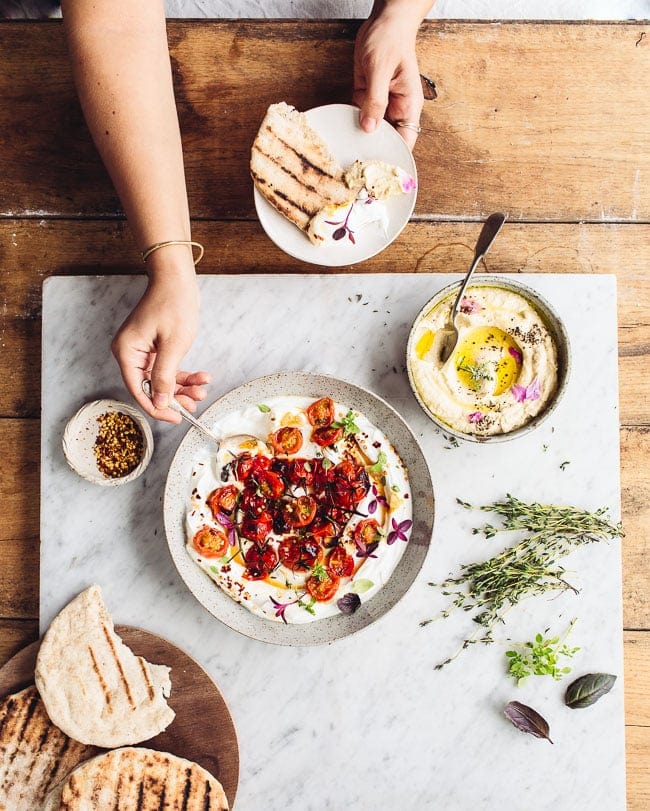 This post has been updated as of September 2021
For the perfect end of summer meal, we recently made this charred tomato dish from Ottolenghi's cookbook, Simple*.
We made flatbreads from my book and some hummus to have with the tomato dish & some grilled vegetables too.
If you're familiar with Ottolenghi's recipes, you know that sometimes they can sometimes contain quite a few ingredients and/or steps. His new book features recipes which are more pared back but still full of flavour – ideal for vegetarian weeknight meals and easy dinner-party dishes (many of which need little prep!).
In fact, when visiting my brother a few weeks ago, he cooked up 3 recipes from Simple, all of which he made within an hour. So easy!